FlightAware FBO Toolbox℠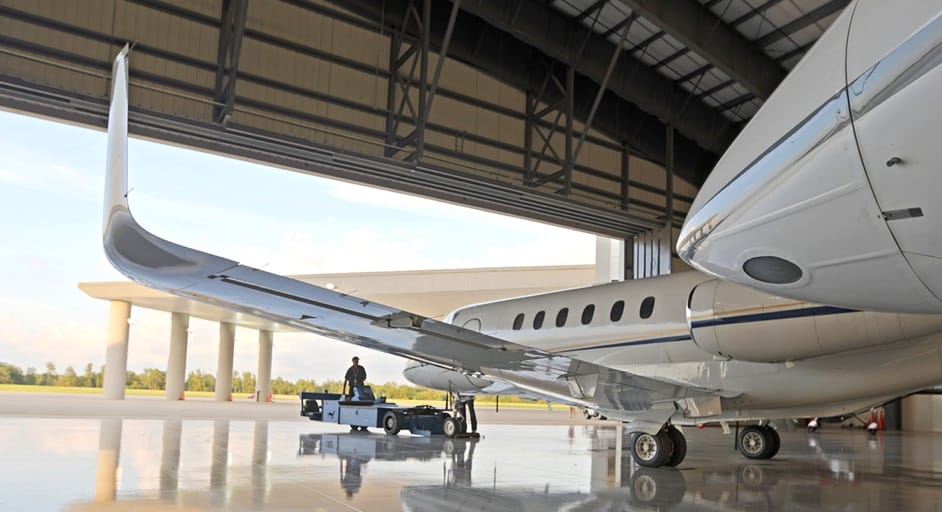 Comprehensive flight tracking to enhance your FBO operations and increase sales.

Starting at only $110/airport per month
FBO Toolbox makes your business run more smoothly
Optimize Day to Day Operations
Access to FlightAware Foresight, the industry standard for predictive ETAs
Blocked Aircraft Visibility
FlightAware Global Integration
Aircraft Based Here Tool
Mobile iOS Compatibility
New Premium Aeronautical Charts
Outshine the Competition
FBO Scheduling
Airport Traffic Analysis Report
FlightBridge Integration
Aircraft & Flight Comments
Email & Push Notifications of inbound aircraft
Free FlightAware TV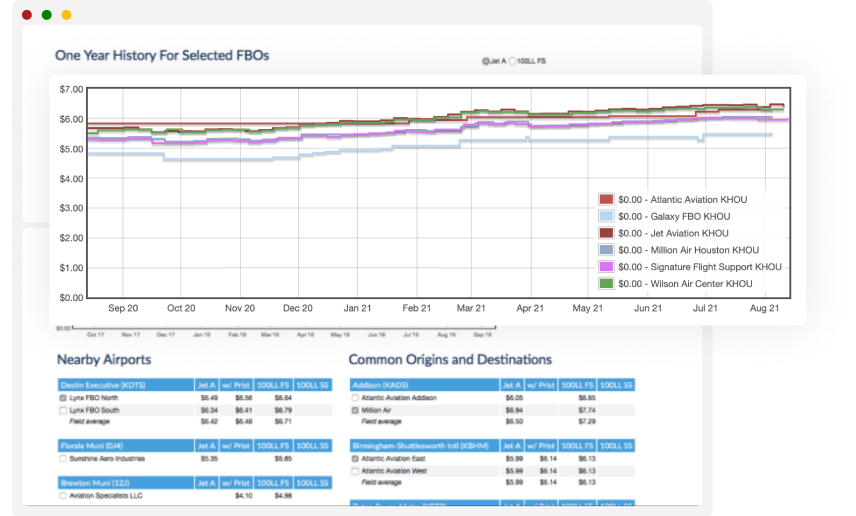 Simplify Marketing & Boost Sales
Fuel Price Analysis Report
Potential Fuel Uplift Calculator
Automated Flight History Reports
RampInsight & Surface Tracks
Targeted Mailing Lists
Add AMSTAT for up-to-date owner and operator contact information
FBO Toolbox Integrations
FlightBridge
All your FBO-related reservations, and all in one place
FlightAware Global
The ultimate private aviation tracking platform for owners and operators
FlightAware Foresight
Access to FlightAware Foresight, the industry standard for predictive ETAs
AMSTAT
Add AMSTAT for up-to-date owner and operator contact information
Get even more with these additional services
FlightAware TV℠
One HDTV airport map now comes complimentary as part of an FBO Toolbox subscription.
Displays worldwide, live flight tracking and weather radar imagery on your HDTV.
Enables quick and easy situational awareness for your FBO employees and customers.
Requires no custom hardware and no maintenance.
Set-up is a breeze.
AMSTAT Information
Add access to aircraft operator information from AMSTAT, the oldest and most respected research firm in aviation.
AMSTAT information is seamlessly integrated with FBO Toolbox to ensure all users on your account have the most up-to-date contact information for your FBO's marketing needs.
Contact us for pricing.
Aeronautical Charts
Complimentary as part of your FBO Toolbox subscription.
VFR Aviation Sectionals designed for visual navigation of slow to medium speed aircraft.
Enroute Low Altitude Charts provide aeronautical information for navigation under instrument flight rules below 18,000 feet MSL.
IFR Enroute High Altitude Charts designed for navigation at or above 18,000 ft MSL.
High-quality, worldwide, up-to-date individual map layers.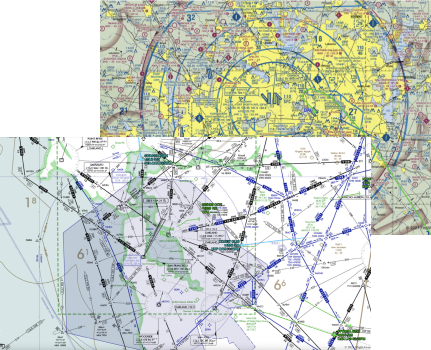 Get started for just $110/airport per month
No long-term contracts. Unsubscribe at any time.
For multiple airports or more pricing details, please contact our sales team.
Still unsure? Sign up for a one-week free trial
"Our team is extremely happy with My FBO toolbox. This tool provides accurate flight tracking information for our CSR's and Line Technicians to stay on top of the En Route/Scheduled flights and Scheduled Departures, weather, etc. For our marketing and sales team this tool also provides excellent reports such as fuel price analysis, arrivals and departures reports and airport traffic analysis. The toolbox is very easy to use and the FlightAware team provides great support. I highly recommend this tool to all FBO's."
- Jetscape
Did you know that FlightAware flight tracking is supported by advertising?
You can help us keep FlightAware free by allowing ads from FlightAware.com. We work hard to keep our advertising relevant and unobtrusive to create a great experience. It's quick and easy to
whitelist ads
on FlightAware or please consider our
premium accounts
.